Stabilizers are connected with drill collar accessories to make up the downhole drill stem. Hard Facing stabilizers have high tensile, high-wearing feature and recoverability features. This particular dressing comprises tungsten carbide inserts set in a power spray deposit, which is ideal for abrasive formations. Area of tungsten carbide inserts coverage on the surface of hardfacing reaches more than 60%. Hardfacing dressing is some special tungsten-carbide powder. It can get more strength and toughness after the welding procedure. It can ensure the hardfacing's abrasion resistance and not easily pull-out to cause damage. We take full account of chemical composition of the material and the need for repeated redressing without damage for our dressing technique. A well-controlled welding temperature can result in a reliable surface alloy welding operation. The composition plane can reach more than 97%. Hard Facing Stabilizers can be cleaned by acetylene burner after abrasion. When the cleaning process is completed, new hard facing can be welded on the surface, proving the better recoverability.
Features:
Hard Facing Stabilizers are based on the advanced technology from abroad.
◆ This type of stabilizers are generally used in abrasive rock formation in the international drilling market.
◆ This kind of stabilizer's hardfacing is firstly invented at home.
◆ This kind of stabilizer is prior to the traditional insert alloy column type stabilizer.
a. Traditional insert alloy column type stabilizer are easily pull-out and will cause damage to the drill bit.
b. It has a longer service life than traditional inlaid alloy column type stabilizer.
c. This type of stabilizers are easy to repair, to reduce the well drilling costs.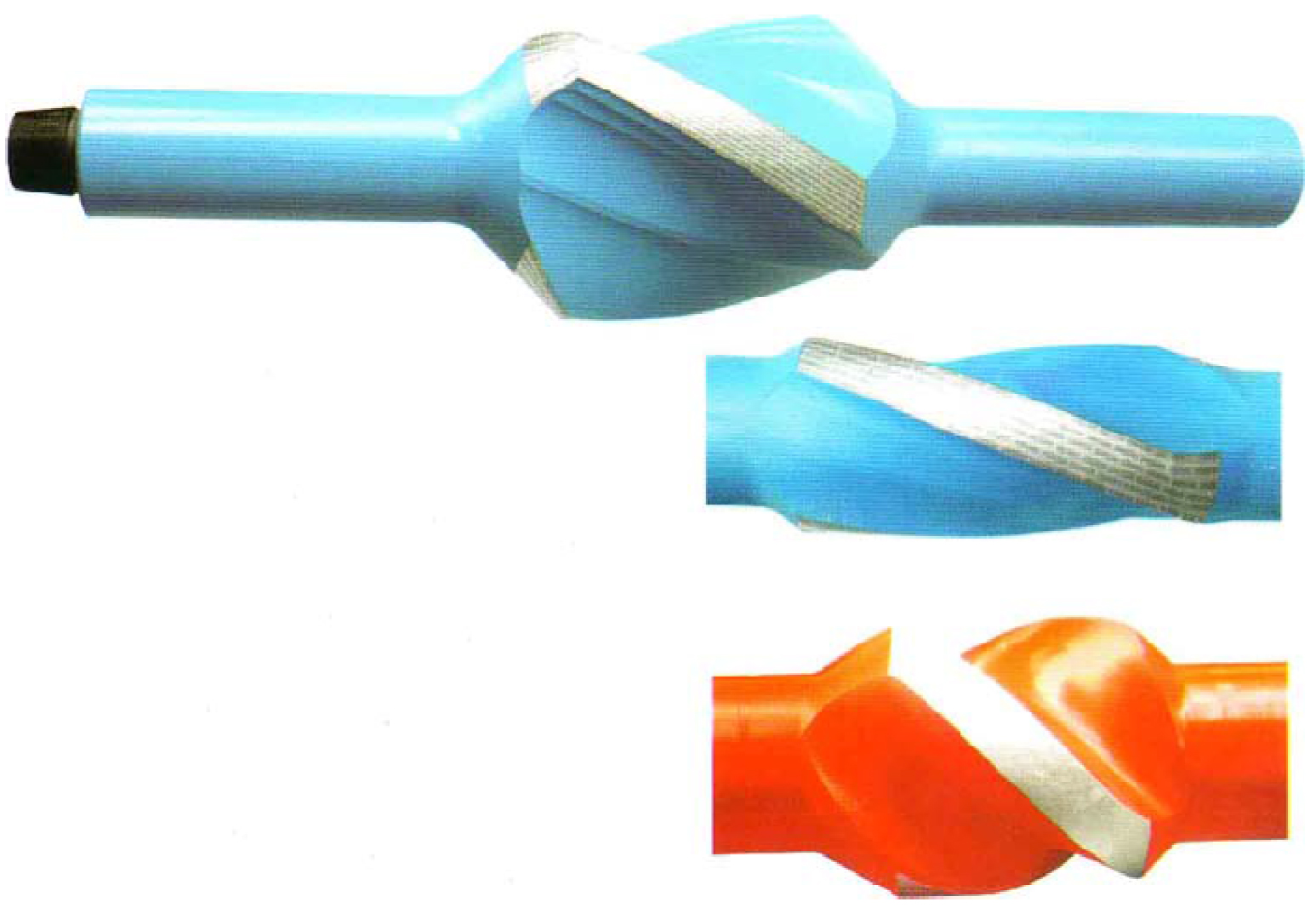 We offer a complete range of Hardfacing to suit all drilling conditions. All stabilizers can be banded with the following hardfacing.