Drill Collar is the basic component in the BHA which provides weight on the bit for drilling and keeps the drill string in tension. Our drill collar is manufactured from AISI 4145HM quenched and tempered steel and is heat treated along its entire length for uniform toughness and durability. Strict metallurgical tests are performed per specifications to ensure that the heat treatment produces consistent and maximum hardness through the depth of the bar.
Main Technical Parameters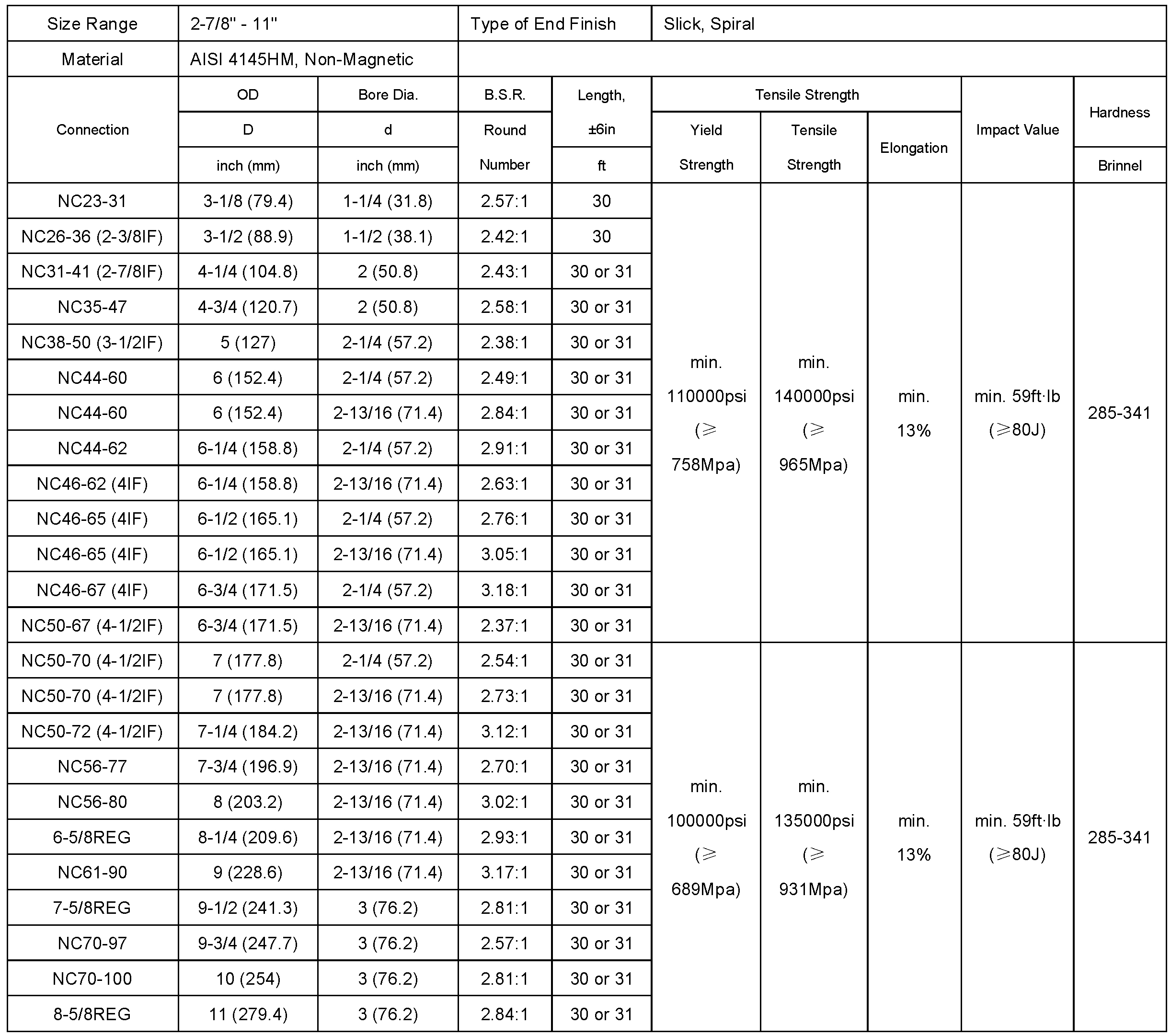 Features and Benefits
· A hardness range of 285 to 341 BHN and a Charpy impact value of 40ft-lbs are guaranteed for evenly distributed 16 points in any cross sections at environmental temperature.
· Connections are phosphate coated after maching to protect the threads from corrosive elements and to prevent galling upon initial make-up.
· Thread roots are cold rolled on API and H-90 connections.
· Pressed steel thread protectors are supplied for all drill collar that are equipped with standard connection.
· Slips and elevator grooves can be produced upon request.
Spiral Grooving
In order to reduce differential pressure sticking, the surface of drill collar can be spiral-grooved.

Note 1 - Loss of weight is approximative 4%, compared to slick drill collar.
Note 2 - Length of spiraled section allows reconditionning of connection.

Spiral Drill Collar with Slip and Elevator Slip